Luxury car rental
The best way to move safely around the province
Luxury vehicle rental for any commercial or tourist destination in the province.
Luxury car rental is one of the most reliable ways to explore the city and its surroundings without having to deal with tedious public transportation or the strenuous nature of cabs and day trips.
In Barcelona Lands we offer a luxury car rental service, adapted to individuals, families and companies, fully customized, throughout Europe. We offer a delivery and pick up service totally adapted to the client, without queues or waiting.
Contact us and we will quote you the best option.
What is a luxury rental car?
Luxury is the highest priced, but most advantageous category of car rental. Luxury vehicles can include both sedans and SUVs. They usually have 5 or 7 seats, with room for luggage. They usually also come with additional features such as comfortable seats, more powerful engines and more elegant entertainment systems, a perfect car to move with your family on a luxury vacation or for a business-themed company.
What is the difference between luxury car rentals and other compact car rentals?
Luxury cars offer us magnificent driving and comfort guarantees. We can enjoy luxury vehicles, for a limited period of time, at affordable costs. Luxury car rentals have complementary services, such as comprehensive insurance or personalized delivery, while compact car rentals have the usual disadvantages of collective delivery and partial rental insurance prices.
Luxury Car Rental Brands with Barcelona Lands
At Barcelona Lands, we want to offer a personalized car rental service, short and long term, with high end and conceptually familiar vehicles.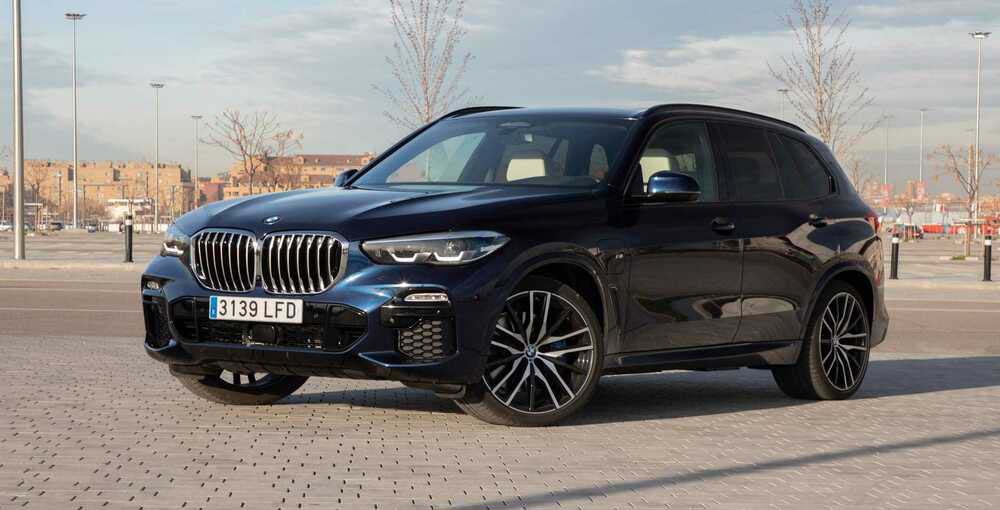 BMW is a brand of recognized German prestige, they are extraordinary vehicles. All their vehicles, large and small, offer excellent comfort. At Barcelona Lands we are experts in the rental of BMW X5, X6, X7 and 8 Series.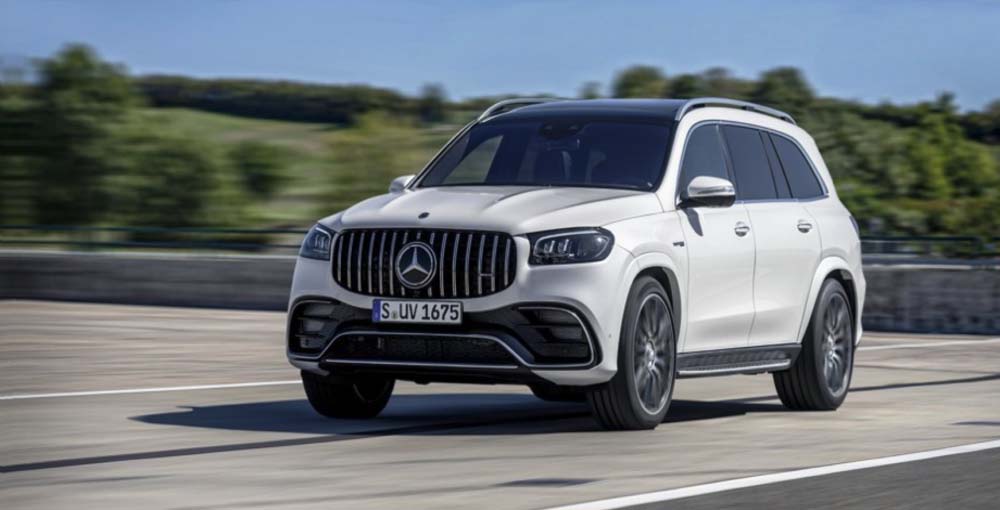 BMW is a German brand symbol of technology and seriousness, with vehicles of extraordinary comfort.  In Barcelona Lands we are experts in the rental of MERCEDES of the 9-seater V series, the GLE, GLA and GLC series.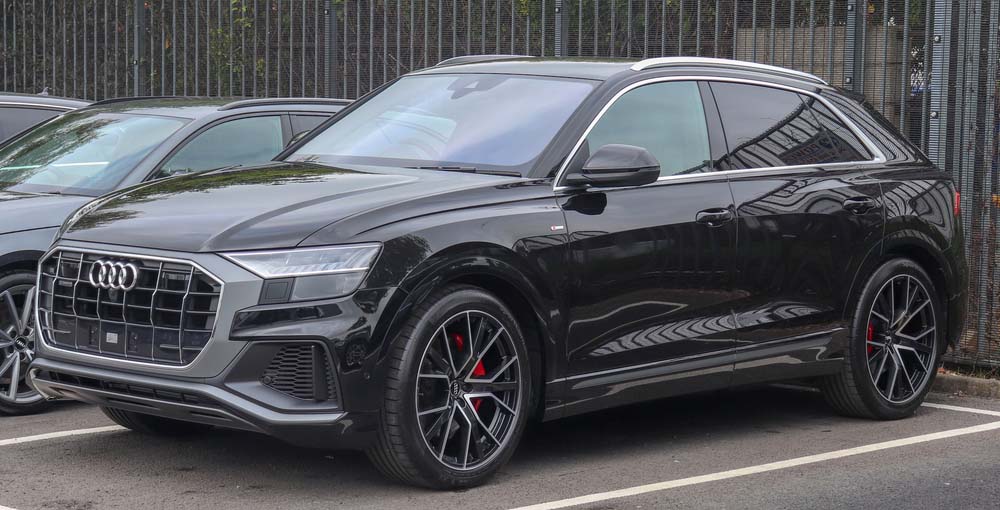 The third brand in discord is AUDI, another German reference with high performance vehicles, symbol of technology and with vehicles of extraordinary comfort.  At Barcelona Lands we are experts in the rental of AUDI 7-seater Q7 and Q8 series.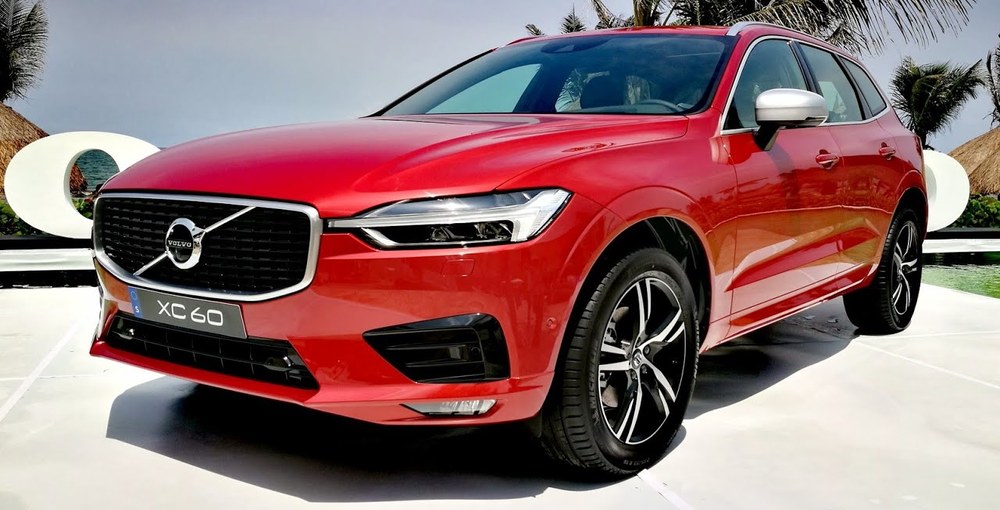 VOLVO car rental
VOLVO, although it is not considered a luxury brand, but a high-end one, offers exceptional safety and comfort. Its VOLVO XC90, is a Swedish benchmark of high performance, a symbol of technology and extraordinary comfort vehicles.  At Barcelona Lands we are experts in VOLVO XC90 rental.
Types of luxury car rentals. In Barcelona Lands we are specialized in luxury car rentals, depending on their duration
Short-term luxury car rental
For your convenience you can request the short term luxury car rental service, from 3 to 30 days, in which the price is adjusted to each client, depending on the mileage, and the pick-up and drop-off locations.  This rental model is especially designed for any occasion: family trips, romantic dates 
Rentals of more than 30 days or long-term rentals
You can decide for yourself, but if you are one of those who are willing to go your own way and at your own pace, you should not ignore the benefits of renting a car for a long period of time… . There are times when our clients decide to stay longer on a leisure trip or on a business trip and what better way to have peace of mind than renting a luxury car for a long duration, this way you won't have to worry about anything. The luxury car rental of more than 30 days or long duration, allows us to offer a temporary rental for those situations of business transfers on a temporary basis, or for families who prefer a vehicle for 1 year.   
Services we offer in a luxury car rental
Customized Rental
No matter if you are exploring leasing options for near or far locations for a business trip or a well-deserved vacation, you can do it from the comfort of your home or company. Our customized rental service is designed to offer you the best solution and convenience, regardless of where you pick up or drop off the vehicle. This way, you can find the luxury car of your dreams without having to leave the comfort of your home. Check out our offers and luxury car rental options with us. 
Car rental with delivery services
Thanks to our home delivery program, we make renting or renting a car easier than ever. After renting a luxury car online through our platform, you can schedule a home delivery. Whatever the delivery location, at the airport, at the door of your home, or at the door of a hotel, or at the workplace. We offer delivery services throughout  
Luxury car rental with driver
The chauffeur or driver of this type of service is always an expert in driving, with people skills, who speaks different languages, punctual, discreet and helpful. He/she is also responsible for the condition of the luxury car he/she drives. Occasionally, our clients hire a luxury car service with chauffeur or driver. The confidence, education and professionalism of our drivers make it synonymous with peace of mind for our customers. 
Pre-check-in with no waiting lines
Our Pre-checking service guarantees the immediate delivery of the vehicle without waiting, no travel, no searching for the rental office. Our delivery service will be waiting for you at the airport, at the train station, or at the door of your hotel. He will only offer you the keys, and will explain you the usual operation of the vehicle. We optimize the operation and delivery management of our vehicles during the rental. Both the online registration and the previous contacts guarantee a safe and effective experience for our customers. 
Why rent a luxury car with Barcelona Lands?
We know the needs of our clients and we know that renting a car is not an easy decision, especially when there are a lot of car rental companies with many offers, but also with a lot of small print that they do not make the client read. We have a team of highly trained consultants to answer any questions or concerns and effectively deliver the luxury car of your dreams.
Reasons to Rent a Luxury Car in Barcelona Lands
We guarantee the best price
New cars – on average 3 months old
Free cancellation and reservation changes when you pay on arrival!
No credit card fees
No hidden fees
Excellent 24/7 customer service
Earn miles with our airline partners
Automatic and manual transmission available (limitation may apply)
Benefits of luxury car rentals
While a sporty ride with a little extra power may not be the most practical option, it can add a dash of pizzazz to a business trip or a boring daily commute. Instead of automatically deciding on the rental car that most closely resembles the car you normally drive, you can enjoy all the bells, whistles and adrenaline that luxury rental cars provide.
The price is right for luxury car rentals.
Depending on the location and date of your rental, supply and demand may work in your favor. Perhaps other renters require minivans because they are traveling with children. In that case, our rental agency may have a surplus of luxury rental cars on hand. Our suggestion? Don't rule out a fancier car just because you think it might be cost prohibitive. It never hurts to ask around and compare options. You may be surprised to discover the price of a luxury vehicle you were planning to rent, there are a variety of options.
A luxury rental car fits the trip
If you've ever gone from city to city along the road, then you know that luxury is at least as good as the journey. And you need a car to match the spectacular views, perhaps even a convertible to properly soak in the experience. The same could be said for touring Paris or visiting museums in Rome. If you're flying first class and staying in the corner suite, you may need to complete the trifecta with a luxury rental car that will turn heads.
Damage insurance on rental cars 
We've all been there: you've chosen your rental car and confirmed the rental period, and then the associate starts listing all your rental insurance options. It can cause some anxiety, even if you confirmed that your personal auto insurance policy or even a credit card may offer coverage. And the fact that you're upgrading to a luxury rental car may cause you to reconsider your plan to forgo one or all of your coverage options. Not to worry. Barcelonalands, offers all vehicle coverage built into the rental, with no sums and no insurance options. Even better, you'll have 24-hour emergency assistance.
You can choose from popular brands and models
You will find that there is a great sweet spot of popular luxury makes and models available. These include the BMW X5, X7… which is known for its superior handling and good fuel efficiency. Then there is the Audi Q7, Q8 Premium, which features sporty handling and a relaxing ride. Plus, the turbocharged engine drives acceleration more typical of a sports car. What better car to take out on the straight and flat pavement of the highway than a luxury car?
Luxury car rental prices
Renting a luxury car in Europe costs from 300 € / day, up to 750 € per day. The rental service includes the costs of delivery and collection of the car. We can reach all kinds of destinations in Europe to deliver your exotic car, we just need to know where and when a few days before.
The car will be delivered by an expert driver from Barcelona Lands who will spend a few minutes with you to show you the car and its functionalities in details. He will give you all the information you need to drive it safely. He will be happy to solve all your doubts about the car and suggest you an ideal itinerary to follow during your vacation. There are scenic roads of dazzling beauty, we want you to discover them all!
Renting a luxury car to drive in Europe allows you to travel all over the continent without worries. You won't have to worry about bus, subway or train schedules that can be difficult to understand, or finding and paying for a cab every time you need to get around. Our cars are insured and periodically inspected by an expert mechanic. When the car is delivered to you, it will be ready for your trip!
Contact us to offer you personalized attention
LUXURY CAR RENTAL IN BARCELONA