Luxury car rental Barcelona
The best way to move safely around the province
Luxury vehicle rental Bilbao, for any commercial or tourist destination in the province.
If you are looking to rent a luxury car in Barcelona, ​​you have come to the right place. Barcelona, ​​or just Barça or Barna for the locals, is an incredible city in the heart of northeastern Spain. What better way to see it than by renting a luxury car for your trip? Whether you're looking for a luxury sedan, convertible, or SUV, we'll help you get it right. Don't miss out on everything this unique city has in store for you when you get a luxury rental car in Barcelona.
We can offer the best range of Luxury Car Rentals with a high-end level of service, to satisfy all your itinerary requests.
 Contact us and we will quote you the best option 
B

ook a luxury car with us in Barcelona
Choose
Do a search and choose from the real cars available. What you see is what you get, no surprises.
Reservation
Book the car you want and in case of early booking you can change your mind up to three days before the rental starts and you will get a full refund.
Enjoy
Our consultants will contact you to adjust the delivery details. The car will be delivered flawlessly to your location on the requested date and time.
Rent a luxury car in Barcelona
Barcelona is such a diverse destination with so much to see and so many things to do. You can tick off everything on your itinerary when you rent a luxury car to get you from A to B seamlessly.

Rent a car in Barcelona, ​​we will deliver the rental car to the location of your choice. Delivery will also be at a time that is convenient for you.
That even includes from the Barcelona-El Prat Airport. So you can get off the plane knowing that your trip is taken care of and will be with you until you leave.
Find the car of your dreams in a few clicks with our simple filters. At Barcelona Lands, we make choosing the car of your dreams from our selection of models quick and simple.
Customize your car with the type of car, make, fuel, equipment, seats and drive to the one that suits you best. Whether you want to keep it smart with a hatchback or flash in a supercar, we have the car for you.
The cost of renting a premium car in Barcelona depends on the model chosen, but prices start from just € 276 per day!
Barcelona at a glance in a luxury car
Barcelona is home to one of the best known football clubs in the world, FC Barcelona. It is also a city filled with numerous UNESCO World Heritage sites. In truth, Barcelona is a city of beauty. Enjoy the beautiful views of Barcelona from the comfort of your luxury car. Or, spend your days traveling between some of Gaudí's best architecture and the beach.
What is Barcelona famous for?
Barcelona's main attraction attracts more than 3 million visitors each year. La Sagrada Familia is the impressive Basilica of Barcelona. The building itself has been under construction since 1882. The design of the Basilica combines Gothic and Art Nouveau.
The result is an unmissable visual masterpiece. The design of the Basilica brings the old building to the future. Rent a premium car in Barcelona to enjoy the city in style. With a luxury rental car, you can adapt to your contemporary surroundings for an unforgettable experience. If city life is too much, why not book a day at the beach? Admire the deep blue of the Mediterranean Sea and the sun. Or maybe paddleboarding or kayaking? Barcelona is a city for all tastes.
Once you've hired the rental car of your dreams, you might even consider taking a trip outside of Barcelona. Travel along the beautiful coastline of Barcelona to the small coastal town of Tossa del Mar. Or consider driving to the magnificent Lake of Banyoles. This is the perfect trip if you want to experience the comfort of your luxury car on a longer trip.
Explore Barcelona while having a memorable luxury car driving experience.
For the perfect city driving experience, we offer luxury SUV rental. Navigate Barcelona in an AUDI or a Mercedes. Or, opt for a luxury BMW luxury car rental for you and your family. Make the most of elegance and comfort with your exotic rental car.
Frequently asked questions about a luxury car rental in Barcelona
How much does it cost to rent a luxury car in Barcelona?
Rental prices for a luxury sports car in Barcelona Lands can start from as little as € 600 per day (excluding delivery and return).
Do I need additional insurance when renting a luxury car in Barcelona?
.Barcelona Lands cars come with an insurance policy for your luxury rental.
What documents do I need to rent a luxury car in Barcelona?
When renting a luxury car to drive in Barcelona, ​​you will need to provide

Current driver's license Identification

(such as a valid passport)

Credit card with a sufficient limit to cover the security deposit.
Is it worth renting a luxury car in Barcelona?
Barcelona is one of the most beautiful cities in the world. With sights like Casa Batlló and Camp Nou, Barcelona won't disappoint. You also won't be disappointed when deciding to rent a luxury sports car where it will be fantastic to see it all.
We understand the environmental impact of car rental. That is why we have wholeheartedly embraced a sustainable development program and are proud to be a car rental company in Girona with certified commitments. Don't think more and rent now!
Local experience!
We believe everyone should have a memorable and enjoyable luxury car rental experience. For that reason, we have a totally personalized service. We have a tourist knowledge of the area. We offer personalized services of tourist routes, so that you can enjoy a rental in Barcelona.
Luxury Car Rental Brands Barcelona with Barcelona Lands
At Barcelona Lands, we want to offer a personalized car rental service, short and long-term, with high-end and conceptually familiar vehicles.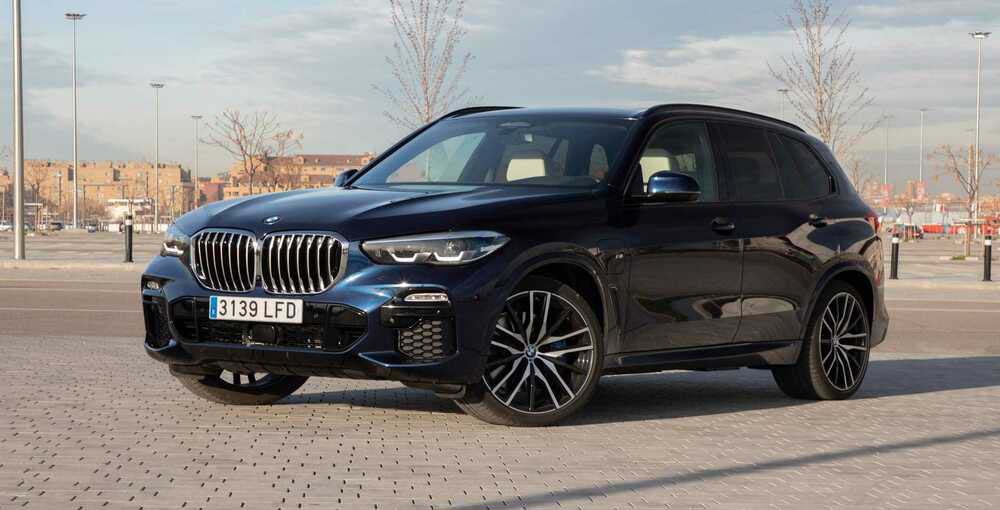 BMW is a brand of recognized German prestige, they are extraordinary vehicles. All its large and small vehicles offer excellent comfort. In Barcelona Lands we are experts in the rental of BMWs of the X5, X6, X7 and 8 Series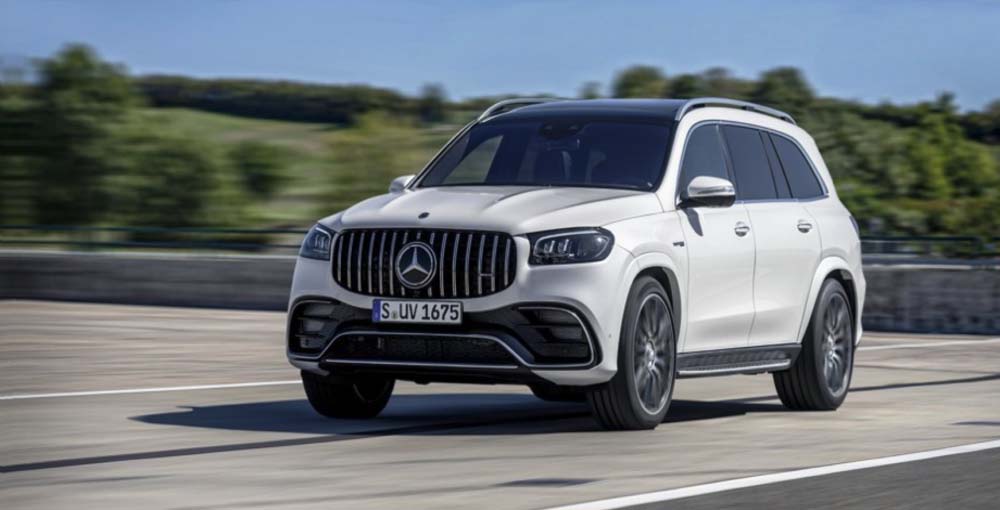 Mercedes Benz car hire BMW is a German brand symbol of technology and seriousness, with vehicles of extraordinary comfort. In Barcelona Lands we are experts in the rental of MERCEDES of the V series of 9 seats, the GLE, GLA and GLC series.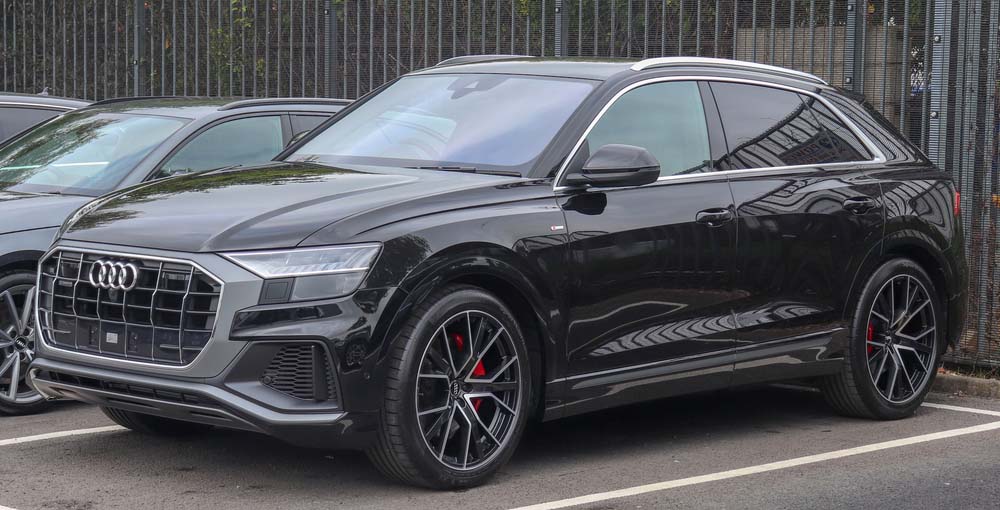 The third brand in contention is AUDI, another German benchmark with high-performance vehicles, a symbol of technology and with vehicles of extraordinary comfort. In Barcelona Lands we are experts in the rental of AUDI of the 7-seater Q7 series, and Q8.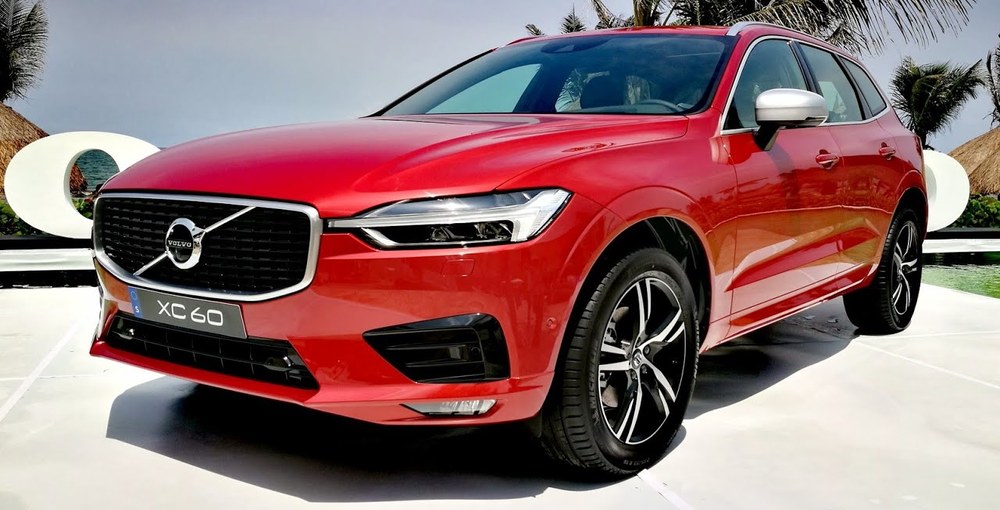 VOLVO car rental
VOLVO, although not considered a luxury brand, but a high-end brand, offers exceptional safety and comfort. Your VOLVO XC90 is a Swedish benchmark for high performance, a symbol of technology and with vehicles of extraordinary comfort. In Barcelona Lands we are experts in the rental of VOLVO XC90.
Cities where we offer luxury car rental with Barcelona Lands

Luxury car rental Barcelona

Luxury car rental Madrid

Luxury car rental Zaragoza

Luxury car rental Valencia

Luxury car rental Andorra

Luxury car rental París

Luxury car rental Sevilla

Luxury car rental Lyon
Contact us to give you personalized attention
LUXURY CAR RENTAL IN BARCELONA