Transfers en minibus Palamos
Private transfers by minibus in Palamós
The best way to move safely around the province
Shuttles to all airports, hotels and any touristic or commercial point.
If you want to get away from it all, take a Palamos Transfer minibus and let your troubles melt away under the warm sun while relaxing on a white sandy beach and then head to the coast of Spain, where you will find the beautiful seaside town of Palamós. Forget all your worries at home as you feel the sand between your toes or swim in the crystal clear waters of the bay. If relaxation is what you are looking for, Palamos has a wealth of tranquil activities and attractions on offer.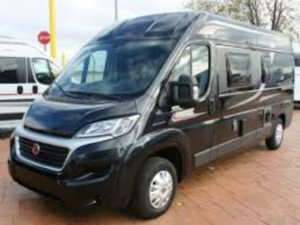 Book your transfers in Palamos with Barcelona Lands today to take advantage of our great rates. If it's relaxation you're after, you'll find plenty of options in Palamos; the warm sandy beach is your access point to unwind, where you can simply let the sun melt away your troubles. If you're looking for a little more excitement, the bay is a popular spot for windsurfing, or you can simply take a relaxing dip. The town is a major fishing port and if you're a fan of seafood, be sure to sample a taste of Spain at one of the elegant restaurants. The savvy shopper will also enjoy the many quaint and unique stores scattered throughout the town Palamós.
Whatever you are looking for for your vacations, book your transfers in Palamos from Girona airport with Barcelona Lands to pick you up at any location.
If you want to know all our car rental options and extras you can enter here.
Benefits of a Palamós shuttle bus service
Minibus hire is substantially cheaper overall compared to other forms of travel, and although it will cost you more for a driver, the benefits they will provide will make them excellent value for money. On day trips it is easy to spend a relatively significant amount of money on public transportation, especially if you want to visit places that are on different routes or on the other side of town.
Next, you should consider how much more comfortable you will be in a minibus, especially if your group is not large enough to justify hiring a coach. With a minibus, you will have more leg room, space for your belongings and it also gives you a more sociable experience with your group while on the road if you have a driver.
Minibus rental is the ideal way to travel in a larger group, whether it's a one-way trip, such as an airport transfer, or an extended rental for a longer trip. By hiring a driver, you can make the experience much more convenient to get around, more comfortable on the road and cheaper overall.
If you are deciding on an adventure vacation, such as cycling or golf, you would definitely like the space to take your belongings and extra equipment. With our 10 Seater Minibus you will be able to do so. If you wish you will have trailers for extra storage space which are best for such tours.
If you are talking about minibuses, they are spacious enough, and although you must remain seated for the entire trip, there will still be room if you wish to extend your legs. In case you want to stop at a pub, restaurant or any other place, just decide it with your minibus driver. After a hectic but comfortable vacation, the final things should have to drive back home and decide on the journey. You can split the budget of your tour with a group that will help you save good money.
There are different types of minibuses that are very elegant and clean. They have good music systems to give you enough entertainment while traveling. Some even have DVD function and televisions, so you can watch your favorite movies. Make your trip easier by hiring a minibus with an experienced driver and reach your goal in luxury.
Our Palamos Minibus Transfer Service
Barcelona Lands offers minibus transfers from Palamos airport to the city center and beyond. So, if you are traveling to this beautiful Catalan city and looking for a fast, comfortable and reliable way to get from the airport to your final destination, book a minibus transfer with us.
Booking a minibus service has never been easier. With the help of technology, anyone can arrange minibus services anywhere, anytime. This is especially true in areas of the city that are vacation spots. 
Hundreds of tourists are expected daily in these areas and a means of transportation is necessary. This is where Barcelona Lands service comes into play with minibus service from 8 seats and up. Tour groups that want to visit places such as hotels and airports can book a minibus to meet them at any location of their choice and transfer them quickly to their destination. 
We offer services for family tours, operational, corporate and business transfers.
Tailor-made private transfers in Palamos
We offer all kind of transfers for what you need and when you need it (We work 24 hours)
Transfers from the airport to hotels or other vacation accommodations
Transfers from the hotel to the airport
Transfers from the hotels or other vacation accommodations to other cities
Transfers from train stations
Transfers from hotels or other vacation accommodations to restaurants and nightclubs
Transfers to and from the hotel to visit different locations
Transfers including sightseeing tour in the city or area of your choice
Transfers with private guide
Transfers that accompany you all day at different stops
Transfers for events
Transfers for teams, clubs, associations and groups
The perfect vehicle for you
Mercedes/ E-Class
Mercedes/ S-Class
Van 7 Pax OR 1 Pmr + 4 Px
Minibus 8
Minibus 12 Pax
Minibus 15 Pax
Minibus 20 – 28 Pax
Bus 29 – 50 Pax
Bus 55 pax

PRIVATE TRANSFER IN SEDAN IN PALAMOS
Private transfer of 4 seats in Palamos
Private transfer adapted for 4 persons in Palamós
Equipment, seats and luggage
Including air conditioning
5 Doors
5 Seats (4 available)
GPS

PRIVATE TRANSFER IN MINIVAN IN PALAMOS
Private transfer of 8 seats in Palamós
Private transfer of sports equipment in Palamos
Private transfer of musical equipment in Palamos
Private transfer of luggage in Palamos
Include:
Air conditioning
9 seats (8 available)
GPS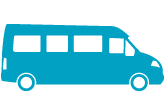 PRIVATE TRANSFER and MINIBUS TRANSFER IN PALAMOS
Private transfer in Minibus of 12 seats in Palamós
Private transfer in Minibus of 16 seats in Palamós
Equipment, seats and luggage
Luggage compartment for luggage, sports equipment, musical equipment…
Air conditioning
PRIVATE TRANSFER BY BUS IN PALAMOS
Private transfer by bus of 25 seats in Palamós
Private transfer by bus of 56 seats in Palamós
Equipment, seats and luggage
Air conditioning
Bathroom
Luggage compartment for luggage, sports equipment, musical equipment…
TAILOR-MADE TRANSFERS IN GIRONA
Tailor-made transfers in Girona