TRANSFER MINIBUS GIRONA
Private minibus transfers in Girona
The best way to move safely around the province
Shuttles to all airports, hotels and any touristic or commercial point.
Girona is located just over 100 kilometers from Barcelona and, in addition to being a popular day trip destination, its small airport also serves as a gateway to northeastern Spain and the beautiful bays and blue sea waters that make up the Costa Brava. If you are flying into Girona airport and traveling into the city or further afield to one of the many beautiful towns along the coast, such as Begur, book a Girona airport transfer with us and make your trip that much easier.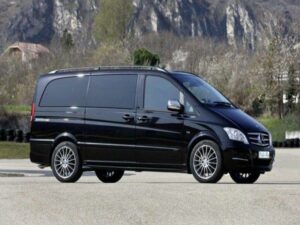 Girona is often misunderstood as a city that can be explored in a day or, at best, over the course of a weekend. But this beautiful city, defined by its medieval architecture and the Onyar River that runs through it, is a vibrant cultural center filled with many things to do. Casting a long, brooding shadow over the city is the Cathedral of Santa Maria. This imposing structure dates back nearly a thousand years. Before climbing the steps to its main entrance, take a second to marvel at its striking baroque facade.
Enter the second widest Gothic nave in the world and see the colored light reflected through the impressive stained glass windows that dance across the floor. Sitting front and center is the 14th-century silver high altar, intricately depicting 16 scenes from the life of Christ. In the adjoining museum, be sure to look for the incredible 11th century Creation Tapestry, depicting the creation of life on earth.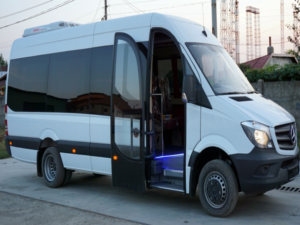 Girona's old town is a tangled knot of cobblestone streets and is a pleasure to stroll through. Pop into small stores, cafes or restaurants on a whim or head to the Jewish quarter. Located inside a former synagogue, the Jewish Museum offers a complete overview of the history of Catalonia's Jewish population. Surrounding the city are densely reinforced walls initially built by the Romans to protect the city from advancing enemies. Although they deteriorated over the years, they have since been restored and now make a fantastic walk. Walk up, around the city and enjoy the panoramic views.
In recent years, Girona has established itself as a gastronomic hotspot that rivals some of Europe's capitals. The second best restaurant of 2018, El Celler de Can Roca, calls this small town home along with Cal Ros another deliciously unique dining experience. For a brilliant tasting menu for lunch, check out Bubbles and for delicious tapas, Boira.
If you want to know all our car rental options and extras you can enter here.
Transfers Minibus Girona
We do all kind of transfers in Minibus in Girona
Transfer Girona Airport Minibus:
Girona airport, is very busy during the summer season. We offer all Girona airport transfer services from a variety of points:
Transfer Girona airport – Cruise Port in Palamos
Airport transfer Girona – Barcelona
Girona airport transfer – Girona
Airport transfer Girona – Costa Brava
Transfer Minibus Girona AVE Station
We pick up all kind of groups in Minibus and coach, from groups of 8 pax to groups of more than 150 pax. We pick up passengers on arrival at the AVE train station, to take them to their destination.
Transfers Minibus Girona Dali Museum
Transfers in Minibus, from Girona to emblematic places such as the Dali Museum in Figueres. We make 1 day trips combined with a wine route through the Alt Empordà.
Transfers Girona
Transfers and departures of 1 day, from any hotel in the province of Girona.
Benefits of a minibus service in Girona
Minibus rental is becoming increasingly popular as a cheaper and more convenient way to travel in large groups. Hiring a driver will make life easier for everyone involved. A minibus is an ideal form of transportation when traveling in larger groups, whether for day trips, airport transfers, school trips or bachelor/bachelorette parties. Hiring a driver has numerous advantages and can often enhance the entire experience. Here are some of those advantages:
Minibus with driver is more convenient
Renting a minibus is practical for group travel. Sometimes, one member of the group will feel comfortable being the designated driver, especially if he or she is familiar with larger vehicles.  Other groups will prefer the freedom that comes with hiring a driver, allowing everyone to put their feet up and take it easy for a change! If you no longer have to worry about having the energy to drive or figure out how to get to your destination, then you will find that your entire trip will be much more enjoyable and less stressful.
Ideal for day trips into the city
In Girona and Europe, city breaks and day trips are very popular with people who travel in groups and often choose to travel by minibus or coach. The problem with traveling in a large coach is that many of these places have roads that are too narrow or difficult to use. A minibus is much more compact, making it easier to navigate the narrow city streets, and it is also much less complicated to disembark quickly. Using a minibus saves a lot of time and effort waiting for public transportation. Another benefit is that, if you hire a local minibus in the area, your driver is likely to know the best routes, not get lost, or even have some suggestions about local attractions and restaurants.
Make your own schedule
Hiring a minibus with driver will help you plan and customize your trip as much as you want, rather than having to stick to public transportation schedules. Instead of planning your day around set times, you can specify the times you would like to be dropped off and picked up by your driver. Doing so will help you customize your trip to suit your group and ensure that you can see and do as much as you want.
Our minibus service in Girona
Barcelona Lands offers minibus transfers from Girona airport to the city center and beyond. So, if you are traveling to this beautiful Catalan city and looking for a fast, comfortable and reliable way to get from the airport to your final destination, book a minibus transfer with us.
We offer services for family tours, operational, corporate and business transfers.
Tailor-made private transfers in Girona
We offer all types of transfers for what you need and when you need it (We work 24 hours)
Transfers from the airport to hotels or other vacation accommodations
Transfers from the hotel to the airport
Transfers from hotels or other vacation accommodations to other cities
Transfers from train stations
Transfers from hotels or other vacation accommodations to restaurants and nightclubs
Transfers to and from the hotel to visit different locations
Transfers including sightseeing tour in the city or area of your choice
Transfers with private guide
Transfers that accompany you all day at different stops
Transfers for events
Transfers for teams, clubs, associations and groups
The perfect vehicle for you
Mercedes/ E-Class
Mercedes/ S-Class
Van 7 Pax OR 1 Pmr + 4 Px
Minibus 8
Minibus 12 Pax
Minibus 15 Pax
Minibus 20 – 28 Pax
Bus 29 – 50 Pax
Bus 55 pax

PRIVATE TRANSFER IN SEDAN IN GIRONA
Private transfer of 4 seats in Girona
Adapted private transfer of 4 seats in Girona
Equipment, seats and luggage
Includes air conditioning
5 Doors
5 Seats (4 available)
GPS

PRIVATE TRANSFER IN MINIVAN IN GIRONA
Private transfer of 8 seats in Girona
Private transfer of sports equipment in Girona
Private transfer of musical equipment in Girona
Private transfer of luggage in Girona
Include:
Air conditioning
9 seats (8 available)
GPS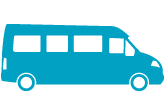 PRIVATE TRANSFER and MINIBUS TRANSFER IN GIRONA
Private Transfer in Minibus of 12 seats in Girona
Private transfer in 16 seater Minibus in Girona
Equipment, seats and luggage
Luggage compartment for luggage, sport luggage, musical equipment…
Air conditioning
PRIVATE TRANSFER BY BUS IN GIRONA
Private transfer by bus of 25 seats in Girona
Private transfer by bus of 56 seats in Girona
Equipment, seats and luggage
Air conditioning
Bathroom
Luggage compartment for luggage, sports equipment, musical equipment…
TAILOR-MADE TRANSFERS IN GIRONA
Tailor-made transfers in Girona