7 SEATER VEHICLE RENTAL IN BARCELONA
24/7 roadside assistance. Fully comprehensive cover for the hire. CDW.
7 seater Minivan rental in Barcelona with all the extras included
Versatility
Why rent a 7 seater car in Barcelona?
The 7-seater vehicles ensure more comfort and space, to carry baby carriages, luggage, large packages …
Variety
What 7 seater car to rent in Barcelona?
We have different 7-seater vehicles available in Barcelona:
7 seater Mercedes rental in Barcelona
Mercedes Benz V Class 7 seater
Mercedes Benz GLS 350 Class 7 seater
7 seater BMW rental in Barcelona
7 seater FORD rental in Barcelona
Volkswagen 7 seater rental in Barcelona
Volkswagen Touran 7 seater
SEAT 7 seater rental in Barcelona
Travel smooth & safe
7 seater car rental with full insurance in Barcelona
All 7-seater car rentals include maximum coverage with all-risk insurance (without franchise) and we offer a 24-hour assistance at your disposal in Barcelona.
Practical
7 seater car rental in Barcelona with delivery and collection
Save time at the beginning and end of your trip. The delivery and collection of the vehicle in Barcelona can be arranged at airports, hotels, accommodations, agreed meeting points …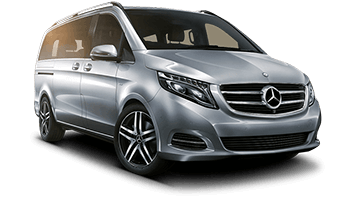 7 seater Mercedes rental in Barcelona
Mercedes-Benz V-Class 7 seater
(MPV | XVAN)
Equipment, seats and luggage
7 seats
Automatic
5 doors
Please keep in mind:
Driver's age must be minimum 25 years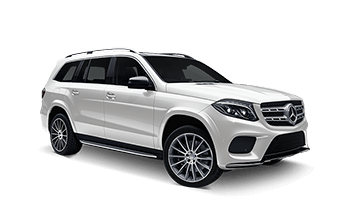 7 seater BMW rental in Barcelona
Mercedes-Benz GLS 350 7 seater, BMW X7 7 seater or similar
(Premium SUV | XFAN)
Equipment, seats and luggage
7 seats
Automatic
5 doors
Please keep in mind
Driver's age must be minimum 25 years
7 SEATER RENTAL CAR IN BARCELONA TAILORED TO YOUR NEEDS
The best tailored rental car in Barcelona