Transfer 25 pax minibus Barcelona
All kind of private transfers in Barcelona
The best way to move in Barcelona
Shuttles to all airports, hotels and any touristic or commercial point.
The 25 pax Barcelona minibuses are ideal for large groups. Whether tourist, business or sports. Below, you can see all the services available with our fleet of minibus.
Services available if you want to rent a Minibus 25 pax Barcelona
All our efforts are aimed at facilitating the movement of our clients within and outside the province of Barcelona. We want to offer a high quality bus service, both to companies and individuals. Below you can see some of our services and how you can make the most of your minibus rental.
BUSINESS SERVICE
We offer any transportation that your company requires.
GROUPS
Exclusive service for the transfer of groups and associations.
TRANSSHIPMENTS
Service for your transfers from Barcelona, ​​Girona, Reus Airport.
TOURIST TRANSPORT
Leisure trips and excursions in Barcelona and tourist areas.
WEDDING SERVICES
Entrust the transfer of your guests with our wedding service by minibus Barcelona
CRUISE SERVICES
This type of minibus is ideal for all those people who come to Barcelona on Cruises. Renting a Barcelona minibus rental service is perfect, since normally the stops at the ports of these cruises are very short.
Don't forget to review our tourist routes and vehicle rates so you can choose what you want to see and calculate how long it will take you to do so.
Minibus rental services 25 pax Barcelona
Fully personalized delivery and collection of the vehicle: no waiting at the airport, at the door of your hotel or accommodation, personalized meeting points …)

Available manual or automatic car.

All rentals include All Risk Insurance (without excess) with 24 hour assistance, and GPS

They can include accessories in their rental: such as children's chairs.
Minibus services 25 pax Barcelona
We offer all kinds of services adapted to our clients
Private transfer between towns

Travel services

Business services

Convention services
Other private transfers we offer in Barcelona
You can see our transfers and transfers in Barcelona, ​​at any point you request. Some of the most popular transfers
Transfer from Barcelona to Zaragoza

Transfer from Barcelona to Girona

Transfer from Barcelona to Andorra

Transfer from Barcelona to Huesca
Bespoke private transfers in Barcelona
We offer all kinds of transfers for what you need and when you need it (We work 24 hours)
Transfers from the airport to hotels or other vacation accommodations

Transfers from the hotel to the airport

Transfers from hotels or other vacation accommodations to other cities

T

ransfer from train stations

Transfers from hotels or other vacation accommodations to restaurants and nightclubs

Transfers to visit different locations from and to the hotel

Transfers that include a panoramic tour in the city or area of ​​your choice

Transfers with private guide Transfers that accompany you all day at different stops

Transfers for events Transfer of teams, clubs, associations and groups
The perfect vehicle for you
Mercedes / E Class
Mercedes / S Class
Van 7 Pax Ó 1 Pmr + 4 Px
Minibus 8 12 Pax
minibus 15 pax minibus
Minibus 20 – 28 Pax
Bus 29 – 50 Pax
55 pax bus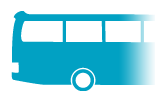 PRIVATE BUS TRANSFER IN BARCELONA
Private transfer by 25 seater bus in Barcelona
Private transfer by 56 seater bus in Barcelona
Equipment, seats and luggage
AC
WC
Luggage compartment, sports luggage, musical equipment …
TAILOR MADE SHUTTLES IN BARCELONA
Tailor made transfers in Barcelona