TRANSFERS AND TRANSFERS IN MADRID
All kind of transfers in Madrid
The best way to move in Madrid
Transfers to all airports, all hotels, aparthotels, apartments and any commercial or tourist destination in Madrid
Why a private transfer in Madrid?
The advantage of a private transfer is that everything can be arranged in advance of your trip so you can rest easy and forget about the unforeseen events.Even if there is a public transport strike or a taxi strike, your private transfer will continue to function as normal This will give you peace of mind and you can start your vacation in the best way.
With a private transfer you will experience a more personalized service that makes this a pleasant experience from beginning to end. You do not need to prepare your route, handle foreign currency or feel anxious about not being able to speak the language – everything is organized in advance.
How will my private transfer in Madrid be?
Your driver will be waiting to greet you at the agreed point. The driver will wait for you even if your flight or train has been delayed. Your driver will be identified and with a card with your name on it and will help you with your luggage. During the tour you can put the air conditioning to your liking and carefree until you reach your destination.
Types of private transfer in Madrid
The vehicle of your transfer will cover all your space needs and we can offer you any route at any time.
Why an adapted private transfer in Madrid?
They ensure more comfort and space, to carry baby carriages, luggage, large packages …
Transfer in vehicles adapted to people with reduced mobility
Transfer in vehicle with pets
Transfer in vehicles with capacity for sports equipment (Golf, bicycles …)
We have experience in moving professional teams from the cycling world that come here due to the beautiful natural environment that our customers who appreciate this sport can enjoy. And, of course, transfer to our customers who come with their golf bags to enjoy the numerous golf courses of great quality and prestige that we have.
What vehicles do we have for private transfers in Madrid?
We have different vehicles for your different needs.
Private transfer 4 places in Madrid
Private transfer at SEDAN in Madrid
Private transfer in SEDAN ADAPTED MOBILITY in Madrid
Private transfer in SEDAN EXTRA LUGGAGE
Private transfer by Minivan in Madrid
8-seater private transfer in Minivan
Private transfer by minibus in Madrid
Private transfer by minibus in Madrid
Private bus transfer in Madrid
Private transfer by bus of 25 or 55 seats
TAILOR MADE SHUTTLES IN MADRID
We offer all types of transfers for what you need and when you need it (We work 24 hours)
Transfers from the airport to hotels or other holiday accommodation
Transfers from the hotel to the airport
Transfers from hotels or other holiday accommodation to other cities
Transfer from train stations
Transfers from hotels or other holiday accommodations to restaurants and discos
Transfers to visit different locations to and from the hotel
Transfers that include panoramic tour in the city or area of ​​your choice
Transfers with private guide
Transfers that accompany you all day at different stops
Transfers for events
Transfer of teams, clubs, associations and groups

PRIVATE TRANSFER IN MADRID BY SEDAN
Private transfer of 4 seats in Madrid
Adapted private transfer of 4 seats in Barcelona
Equipment, seats and luggage
Includes AC
5 Doors
5 Seats (4 available)
GPS

PRIVATE TRANSFER IN MINIVAN IN MADRID
Traslado privado de 8 plazas en Madrid
Private transfer of sports luggage in Madrid
Private transfer of musical equipment in Madrid
Private luggage transfer in Madrid
Includes:
AC
9 seats (8 available)
GPS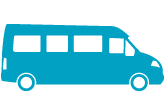 PRIVATE TRANSFER BY MINIBUS IN MADRID
Private transfer by 12 seater minibus in Madrid
Private transfer by minibus of 16 seats in Madrid
Equipment, seats and luggage
Luggage compartment, sports luggage, musical equipment …
AC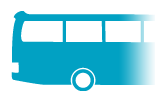 PRIVATE BUS TRANSFER IN MADRID
Private transfer by 25 seater bus in Madrid
Private transfer by 56 seater bus in Madrid
Equipment, seats and luggage
AC
WC
Luggage compartment, sports luggage, musical equipment …
TAILOR MADE TRANSFERS IN MADRID
TAILOR MADE SHUTTLES IN MADRID