ORGANIZATION OF EVENTS TARRAGONA
We plan, design and prepare everything necessary for the organization of events Tarragona.
We specialize in the management and assembly of corporate, sporting and team building events, among others.
We work in the organization of events in Tarragona.
For over 10 years we have worked correctly and professionally in the preparation of different types of events throughout the area of Tarragona, we focus on pleasing our customers by giving them a high quality service and very pro to your liking; we have presence throughout the territory of Tarragona, Barcelona, Girona and many more; we are your leading agency in the management and assembly of your event, we serve small and large companies, as well as private clients who wish to prepare their event.
Tarragona is an ideal place for the organization of any event, since it has excellent places, acts for such tasks, such as: its beautiful landscapes, which can be very useful and contrasting with its decoration, historical monuments that can give a touch of elegance to our event and an exquisite gastronomy that will make the event a real pleasure. We are ready to assist you together with our collaborating partners of Everama, contact us.
Organization of Events Tarragona: Types of Events
In Barcelona Lands we have the versatility to be able to attend all types of clients that require a particular type of event for their company or party; our wide portfolio demonstrates the experience we have organizing the following types of events:
We have at your disposal different options for the preparation and planning of your corporate event, we give a touch of formality and elegance to highlight the different aspects of your events. We have everything you need for the design, planning and assembly. Contact our team.
Sports Events Tarragona
We are in charge of preparing sports events for all the different disciplines requested by our clients; we put at your disposal our experience and elements to have an event according to your requirements; we organize sports tournaments, sports team stages, friendly matches and much more.
Events Team Building Tarragona
We carry out all the preparation of activities of different types for companies or teams that require it. The organization of this type of event is very beneficial for each of the participants. We organize activities from sports, cultural, emotional, experiential and much more, we are at your service.
Commercial Events Tarragona
Whether you want to prepare an event of this type to promote your brand or products, we have very creative specialists and the necessary equipment to manage an event of any magnitude, we are able to make your event stand out from the rest. You can contact our team to start organizing what you need.
Congress and Convention Organization Tarragona
Take your events to the next level with our experts, we have enough experience to organize congresses and conventions of all kinds; we prepare from special meetings, with customized themes, perfectly personalized; you will not have to worry about any detail, our specialists will do it for you.
Why choose us for the Organization of Events in Tarragona?
In Barcelona Lands we have enough experience and the necessary equipment to attend and manage the different types of events, we work hand in hand with Everama, together we take care of the different points to be attended during the event.
We have worked in the organization of events of great magnitude and impact in Tarragona, we take care of the decoration, mobilization and general management of all events. Do not worry about the entertainment, as we take care of the selection of entertainment and staff that will serve your guests.
Do not wait any longer and contact our team, we are ready to assist you.
What do we offer during the organization of events in Tarragona?
Depending on the type of event that our clients request, we offer and propose different options that will help their events stand out to the maximum; among the main elements that they can count on are:

The Search for Place
We take care of finding the most appropriate place for your events in Tarragona, thanks to the territory will be able to have different options that are of great benefit even for the guests.

Audio Visual Equipment
We make the selection and preparation of everything necessary for the event, it is necessary to have a video equipment and excellent sound, to serve the event in the best way for your guests.

Catering for the Event
For events we present different options to take into account for the enjoyment of the event. Our team will present a menu with the different possibilities and their respective advice.

Customer Service Staff
At Barcelona Lands we provide you with the best professionals in customer service, be confident that you will be attended by experienced professionals throughout the event.

Venue Decoration
We have a design team specialized in the decoration of the event, our specialists through their experience, offer amazing decorations to make your event more colorful and eye-catching.

Event Entertainment
We take care of the mobilization of entertainment, you can count on the hiring of influencers or entertainers for your event to make your event even more interesting, depending on the type.
Barcelona Lands and Everama together in the Organization of Events Tarragona
We work together with our allies of Everama, together we take care of preparing and managing everything necessary for the organization of your event; through original and creative ideas we make your event an unforgettable moment for you and all your guests. Different companies have trusted us, do not wait any longer and contact us.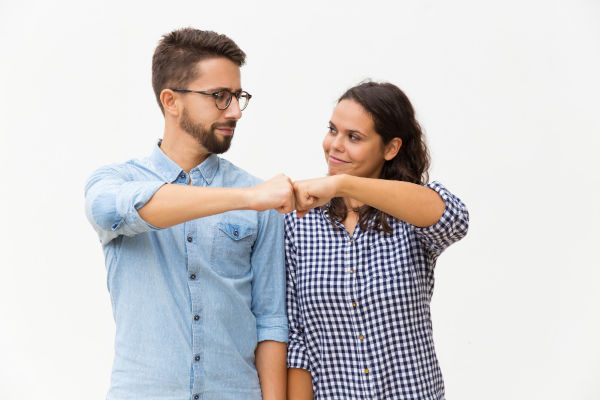 Organization of Events Tarragona: Testimonials

"I recommend 100% Barcelona Lands, during their services, I did not worry about anything, they gave me advice from the first moment, thank you very much, everything was a success."
Katrin Morales

"At the beginning I was a bit worried about the details needed for my event, but the Barcelona Lands team got down to work and was able to solve everything very quickly."
Edwin Pérez

"Responsibility, professionalism … Definitely, they are experts when it comes to preparing sporting events, I appreciate the attention, I recommend them."
Rafael Fernández
With Barcelona Lands services you will be able to see Barcelona from other points and with a deeper enjoyment, contact us and we will give you totally flexible plans for large, small, family or business groups.
Contact us for personalized attention
"*" indicates required fields
ORGANIZATION OF EVENTS TARRAGONA
Corporate Events, Sporting Events, Team Building, among others in Tarragona